In India's rapidly evolving tech landscape, smartwatches are becoming indispensable lifestyle companions. This article presents why more people want to wear a smartwatch in India and the top ten reasons to buy a smartwatch. Read the article as we delve into the myriad benefits of this digital marvel.
You know a smartwatch is a wearable device that can be used to track your fitness, monitor your health, stay connected, and more. Smartwatches typically have a small touchscreen display and can be connected to your smartphone via Bluetooth. They are useful in many ways including – fitness tracking, health monitoring, productivity, convenience, fashion and style.
India is a good market for smartwatches for several reasons:
Smartwatches are becoming increasingly affordable in India. So, most people can buy and wear it.
People in India are becoming increasingly aware of the importance of health and fitness. They know smartwatches can help to stay on track with their fitness goals and monitor their health.
India has a large and growing smartphone user base. People know they can pair it with smartphones to unlock additional features and functionality.
Indians love fashion and style. They become aware that smartwatches are better than traditional wristwatches as they have additional features, productivity, and convenience.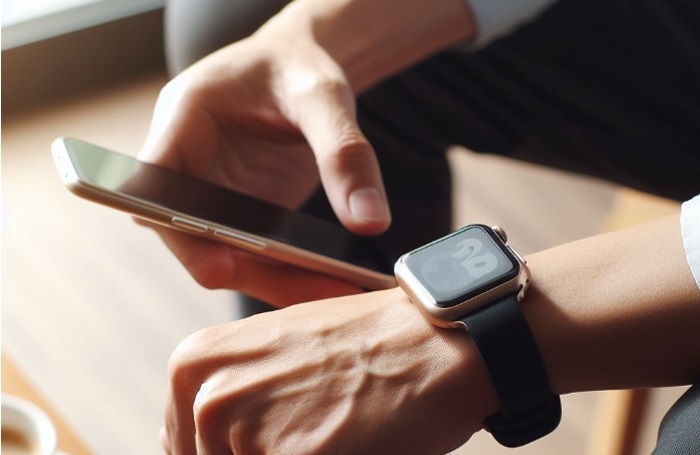 Top 10 Reasons You Should Buy a Smartwatch in India
1. Fitness Tracking
This is the top reason to buy a smartwatch. Smartwatches offer advanced fitness and health tracking features, helping you monitor your steps, heart rate, sleep patterns, and more. They encourage a healthier lifestyle by providing real-time data and motivating you to stay active.
2. Convenience
Next, most of them can receive notifications, calls, social media messages, and emails directly on your wrist, allowing you to stay connected without constantly checking your phone. This is particularly useful in meetings, while driving, or during workouts. Another good reason to wear a smartwatch!
3. GPS Functionality
Smartwatches with built-in GPS provide turn-by-turn navigation, making it easier to navigate through India's bustling streets, especially in unfamiliar cities or during road trips. This offers advantages while you are going out for a walk and a running exercise.
4. Customization
You can personalize your smartwatch with various watch faces and bands, allowing you to match it with your outfit or mood, making it a fashion statement.
5. Voice Assistant
Smartwatches with voice assistants like Siri, Google Assistant, or Alexa enable hands-free tasks and quick answers to questions. Another advantage to tech lovers!
6. Music Control
If your smartwatch has music control, you can control your music playback without pulling out your phone. They let you adjust the volume, skip tracks, and even store music locally for offline listening during workouts.
7. Security Features
Many smartwatches offer SOS and emergency contact features, which can be a lifesaver in critical situations, especially for solo travellers or seniors. A good reason why you should buy a smartwatch!
8. Payment Convenience
With mobile payment integrations like Google Pay and Apple Pay, you can make payments on the go, reducing the need to carry cash or cards.
9. Smart Home Control
You can control your smart home devices, such as lights, thermostats, and security cameras, right from your wrist, enhancing the convenience of your home automation setup.
10. Productivity Boost
Smartwatches come with productivity apps, calendars, reminders, and to-do lists, helping you manage your tasks efficiently and stay organized in your busy Indian life. This gives you the benefit of wearing a smartwatch.
The above are some of the top reasons to buy a smartwatch. Now, you know that smartwatches offer many benefits for you, including fitness tracking, health monitoring, productivity, convenience, style, affordability, security, finding your misplaced phone, and more. Modern smartwatches support Indian languages and come with a variety of other features. If you're looking for a smart device that you can wear on your wrist, consider buying a smartwatch.
Tips for choosing the right smartwatch for your needs
While buying your smartwatch, consider the following tips:
Budget: It's important to set a budget before you start shopping. It will help you from overspending.
Favourite features: Look for the features that are most important to you. Check the features you need for fitness tracking, health monitoring, productivity or style.
Read reviews: If you buy it from an online store, read the reviews from other buyers. This will also help you make your decision.
Compatibility: Make sure that the smartwatch you choose is compatible with your smartphone. Most smartwatches work with both Android and iOS smartphones, but some others support only Android or iOS smartphones.
Battery life: Smartwatch battery life varies depending on the model and the features that you use. Make sure you choose a model with a long battery life.
Water resistance: If you plan on wearing your smartwatch while swimming or other outdoor events, you'll need a water-resistant model.
Design and display: Smartwatches come in a variety of different designs and displays. Choose a design and display that matches your personal taste.
Where to buy smartwatches in India
You can buy a smartwatch from your nearby local stores. However, you can buy online as you have more opportunities to choose from a wide range of models and styles, better prices, and warranty. In this regard, Amazon and Flipkart are your shopping options.