What is Proofreading?
Who is suitable for this work?
What are the skills required to have?
How to become a proofreader?
McGraw-Hill's Proofreading Handbook Paperback
by Laura Anderson

The McGraw-Hill Desk Reference for Editors, Writers, and Proofreaders(Book + CD-Rom) Paperback
by K. D. Sullivan & Merilee Eggleston

Copyediting and Proofreading For Dummies (For Dummies Series) Paperback
by Suzanne Gilad

Proofreading Secrets of Best-Selling Authors Paperback
by Kathy Ide
Proofreading Software Tools
3. Pro Writing Aid
It fixes writing and grammar, helps in word choice and vernacular, conform to your writing style, and helps to improve writing over time. It is also available in free and paid versions.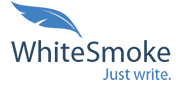 4. WhiteSmoke
Take a proofreading test
IGNOU – Post Graduate Certificate in Copy Editing and Proof Reading (PGCCP)
How To Get Started and find a job?
1. Proofreadingservices.com
You can here apply for full time and part time online positions. They pay from $19 to 46 per hour. For getting selected, you need to pass a 20 minute test consisting of 20 questions. The test is based on to test your English and Grammar fluency. The more questions you can answer correctly, the more chance you may get selected.
Click here to apply from anywhere.
2. Scribendi.com