If you are interested in crypto trading or investment, I am sure you want to know the top 10 cryptocurrencies as per market cap for 2022. Check these top and most popular cryptos you'll like to trade or invest in to make profits.
I bring this article to everyone who wants to invest money and make profits. It's easy. You can buy and sell cryptocurrencies from anywhere on your smartphone or laptop. For those new in this market, let's start with what crypto is.
What is a cryptocurrency?
Cryptocurrency (crypto) is a virtual or digital currency like your rupee or dollar. Unlike fiat currency, its use is limited in real-world cases. But cryptos are digital assets. Investors even call them digital gold. Because they have value to grow wealth, you too can grow your wealth with cryptos. It is not as difficult as you might think.
If you enter the crypto market or talk with some crypto lovers, it might be Bitcoin you hear first among different cryptocurrencies. Because It is the most popular and most traded crypto in the world. When writing this article, its current price is Rs. 24,88,185. According to Google, its price was Rs. 1,69,676 on June 16, 2017. It's about a 1,294.40% fold increase in five years through its ups and downs journey. Suppose if you invested Rs. 1000 on that day in 2017, your return amount will be Rs. 12,944 today.
It is about long-term investment. On the other hand, many crypto traders buy and sell Bitcoin and other cryptos daily without holding them for long. By doing so, they can make daily profits for the price difference. In this way, they buy at a lower price and then sell anytime when the price increases.
But note that the crypto market has no regulated act. It means that the government is not responsible for any loss in your investment. However, crypto traders know it, and they still continue investing. Because this market is now widely adopted, and its popularity is global today.
The list of the top 10 cryptos is based on their market capitalisation. They are the most popular and traded cryptocurrencies in the world. It means that they have a strong foundation. It also means that they are low-risk and profitable if you invest in them.
Now, let's check them out below. Each crypto and the figures are as found at Cryptobubbles.net at the time of updating this page. The positions and figures may change from time to time.
Top 10 Cryptocurrencies by Market Cap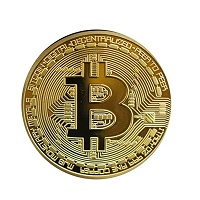 1. Bitcoin (BTC) – Market cap: 44.83 trillion INR
Bitcoin, the first and most well-known cryptocurrency, was created in 2009 by an unknown person or group under the name Satoshi Nakamoto. It is now a digital asset and payment system with no central authority or bank controls. Transactions are verified by network nodes through cryptography and recorded in a public distributed ledger called a blockchain.
Bitcoin has also been used as an investment and tool to circumvent government controls. You'll find it is widely used as a digital payment system and a new kind of money. It is the first example of a growing category of money called cryptocurrency.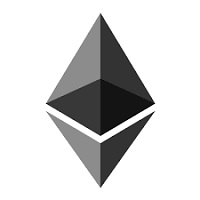 2. Ethereum (Eth) – Market cap: 16.91 trillion INR
Ethereum, often called the second most important cryptocurrency after Bitcoin, has seen a meteoric rise in value over time. The currency is used to purchase items and services on the Ethereum network and is also used to power decentralised applications. Ethereum's popularity has propelled it up to second place in terms of market cap, behind only Bitcoin.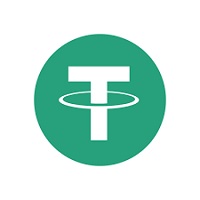 3. Tether (USDT) – Market cap: 5.63 trillion INR
Tether (USDT) is a digital asset pegged to the US dollar. It was created in 2014 and is currently one of the most popular cryptocurrencies on the market. Tether is used to purchase goods and services and can also be used to trade between other cryptocurrencies. This coin is popular with exchanges due to its low transaction fees and fast transfers.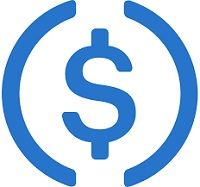 4. USD Coin (USDC) – Market cap: 4.18 trillion INR
The USDC coin is a new type of cryptocurrency. The coin features several improvements over traditional cryptocurrencies, including faster transactions, lower fees, and protection from cybercrime. USDC is designed to be stable and maintains a fixed value of $1. This also means that this coin will have the same market cap as USD and be tradeable in pairs with other cryptocurrencies.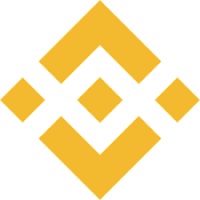 5. Binance Coin (BNB) – Market cap: 3.65 trillion INR
Binance Coin is a cryptocurrency launched in 2017. It is based on the ERC20 token standard and uses the BNB blockchain. Binance Coin is an internal currency of the Binance exchange and can be used to make transactions on the platform and purchase tokens and other products.
6. Cardano (ADA) – Market cap: 1.68 trillion INR
Cardano is a cryptocurrency also launched in 2017. It is based on the Daedalus wallet platform and uses the ADA blockchain. Cardano offers a range of features, including fast transaction speed, smart contracts, and interoperability with other cryptocurrencies.
7. Ripple (XRP) – Market cap: 1.51 trillion INR
Ripple is a cryptocurrency or digital asset designed to work as a payment system for banks and other institutions. The coin was created in 2012 and had been growing in popularity since its inception. Ripple has been praised for its speed, efficiency, and low transaction costs. Despite the popularity of this company, there are still a few things that you should know about this digital asset.
8. Binance USD (BUSD) – Market cap: 1.40 trillion INR
Binance is a digital asset exchange with a user-friendly interface that offers to trade in Bitcoin, Ethereum, Litecoin, Ripple, EOS, and other digital assets. Zhao Changpeng founded it in July 2017. The exchange has since grown rapidly to become one of the world's largest cryptocurrency exchanges by volume. Binance USD (BUSD) is the official currency of the platform.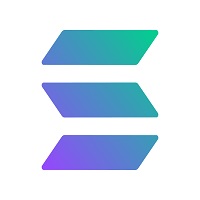 9. Solana (SOL) – Market cap: 1.04 trillion INR
Solana is a crypto platform with the aim of achieving high transaction speed. Like Ethereum, it is both a cryptocurrency and a flexible platform that runs decentralised apps. Solana is one of the new crypto solutions to make networks faster and more scalable. It uses clever technologies, including a mechanism called "proof of history".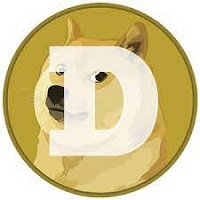 10. Dogecoin (DOGE) Market cap: 826.94 billion INR
Dogecoin is another top cryptocurrency that was created in 2013. It is a decentralised digital currency that uses an algorithm called Scrypt. It has a lively and friendly community that helps keep the network running smoothly. Dogecoin (DOGE) has no central authority, and any person can mine the currency; there are no fixed limits to Dogecoin creation or transactions.
Is crypto trading for me?
Anyone can do crypto trading after researching and analysing the coins they want to trade. For example, if you trade in Bitcoin, observe its price ups and downs between hours, days, or weeks. After that, you'll be able to predict when the price may go up or down. Using this skill, plan your trading strategy to buy and sell Bitcoin.
You can also analyse candlestick charts to be able to predict price movements. Besides, read what crypto experts say in the news online by searching on Google. By doing so, your trading skill will improve. But to learn a clear understanding of cryptocurrencies and investment strategies, I suggest you read some books:
How to trade or invest in crypto?
You can start trading or investing on a crypto platform or exchange. You can do it on their website, but doing it on their mobile app is easier for you. Three of the popular crypto apps in India are:
Click any of the above and download their app on your smartphone. Then, sign up along with your Aadhar card and Pan card. After completing the process, you are ready to invest. Now, you need to add some funds to your wallet. Then, choose one of the top 10 cryptocurrencies or any other cryptos and watch the price trends to open your trade.
In every market, the golden rule of investment is to start with the money you can afford to lose. So, always start with a small amount, apply your strategy and see the results. If you don't get as expected, change your plan. The return really depends on your skill in this marketplace.
If you are unsuccessful in many efforts and can't get the expected returns, you can consider an alternate investment option. It's a mutual fund. In this way, you don't need to monitor market trends constantly. Fund managers do their job to grow your invested money. If interested, click the link below:
If you are happy with this article, please share this page with your friends and social media posts. If you have a valuable comment, please leave it below.