Every woman should read these fiction books, they should read some of them at least once in a lifetime. The list includes the selected novels of best, beautiful stories for women of all ages young and old to read in a life time. These books are written by the best selling authors of the world. They include best selling and award winning titles.
Scroll down the page and view all the best books listed here. Find your interesting title and read the given short description to choose your best one. Also read the reviews under each title to learn how several readers react after reading them. When you get a favourite title, click on the link to view more information about the book and hundreds of reviews from readers at Amazon.
These books are available in both print and Kindle eBook editions. If you want to read any of them immediately, buy the Kindle edition and read on your smartphone or PC for an affordable price.
Best Fiction Books Every Woman Should Read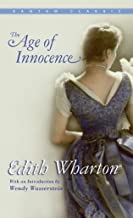 1. The Age of Innocence Paperback
by Edith Wharton
Edith Wharton's masterpiece brings to life the grandeur and hypocrisy of a gilded age. Set among the very rich in 1870s New York, it tells the story of Newland Archer, a young lawyer engaged to marry virginal socialite May Welland, when he meets her cousin, Countess Ellen Olenska, a woman unbound by convention and surrounded by scandal.
– "Awesome story but need to invest time n worth reading."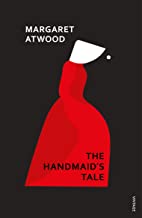 2. The Handmaid's Tale (Contemporary Classics) Paperback
by Margaret Atwood
Offred is a Handmaid in The Republic of Gilead, a religious totalitarian state in what was formerly known as the United States. She is placed in the household of The Commander, Fred Waterford – her assigned name, Offred, means 'of Fred'. She has only one function: to breed. If Offred refuses to enter into sexual servitude to repopulate a devastated world, she will be hanged.
– "feminists and non feminists and everyone else – READ THIS. Its scary to imagine that Atwood hasn't used anything that hasn't happened. In the current world such literature becomes even more relevant considering how fundamentalism and extremism are becoming the norm"
3. Jane Eyre Paperback
by Charlotte Bronte
It is in vain to say human beings ought to be satisfied with tranquility: they must have action; and they will make it if they cannot find it. Millions are condemned to a stiller doom than mine and millions are in silent revolt against their lot. Nobody knows how many rebellions besides political rebellions ferment in the masses of life which people earth.
– "Something I don't have words to explain brilliant writing and a great story"
4. Pride & Prejudice Paperback
by Jane Austen
When Elizabeth Bennet meets Fitzwilliam Darcy for the first time at a ball, she writes him off as an arrogant and obnoxious man. He not only acts like an insufferable snob, but she also overhears him rejecting the very idea of asking her for a dance!
– "Pride and prejudice is a lovely read about human and there character. Sometimes face can't tell the true nature of a human."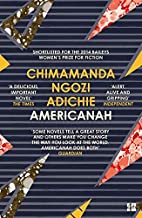 5. Americanah Paperback
by Chimamanda Ngozi Adichie
As teenagers in Lagos, Ifemelu and Obinze fall in love. Their Nigeria is under military dictatorship, and people are fleeing the country if they can. The self-assured Ifemelu departs for America. There she suffers defeats and triumphs, finds and loses relationships, all the while feeling the weight of something she never thought of back home: race. Obinze had hoped to join her, but post-9/11 America will not let him in, and he plunges into a dangerous, undocumented life in London.
– "It's beautiful how the author touches many socially relevant topics without ever making us lose interest."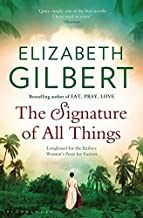 6. The Signature of All Things Paperback
by Elizabeth Gilbert
From the moment Alma Whittaker steps into the world, everything about life intrigues her. Instilled with an unquenchable sense of wonder by her father, a botanical explorer and the richest man in the New World, Alma is raised in a house of luxury and curiosity. It is not long before she becomes a gifted botanist in her own right.
– "A much more profound book than Eat, Pray, Love. Elizabeth Gilbert is a profound writer. To me this fits with the thinking of A Secret Life of Plants."
7. The Beggar Maid Paperback
by Alice Munro
Born into the back streets of a small Canadian town, Rose battled incessantly with her practical and shrewd stepmother, Flo, who cowed her with tales of her own past and warnings of the dangerous world outside. But Rose was ambitious – she won a scholarship and left for Toronto where she married Patrick.
– "a series of stories about the interplay between a young woman and an old one and the difficulties in their relationship. well told as always by Alice Munro."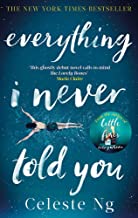 8. Everything I Never Told You Paperback
by Celeste Ng
Lydia is the favourite child of Marilyn and James Lee; a girl who inherited her mother's bright blue eyes and her father's jet-black hair. Her parents are determined that Lydia will fulfill the dreams they were unable to pursue – in Marilyn's case that her daughter become a doctor rather than a homemaker, in James's case that Lydia be popular at school, a girl with a busy social life and the centre of every party. But Lydia is under pressures that have nothing to do with growing up in 1970s small town Ohio.
– "I loved this book, I read this over a year ago and I'm reading it for the second time in 2020, totally recommending this for all book lovers out there."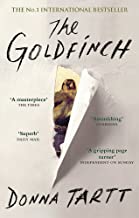 9. The Goldfinch Paperback
by Donna Tartt
Aged thirteen, Theo Decker, son of a devoted mother and a reckless, largely absent father, survives an accident that otherwise tears his life apart. Alone and rudderless in New York, he is taken in by the family of a wealthy friend. He is tormented by an unbearable longing for his mother, and down the years clings to the thing that most reminds him of her: a small, strangely captivating painting that ultimately draws him into the criminal underworld.
– "Journey of a Child going through a life without parent hood… though it's an over described story but an absolute page turner"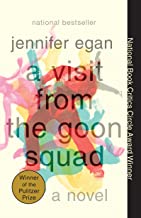 10. A Visit from the Goon Squad Paperback
by Jennifer Egan
Bennie is an aging former punk rocker and record executive. Sasha is the passionate, troubled young woman he employs. Here Jennifer Egan brilliantly reveals their pasts, along with the inner lives of a host of other characters whose paths intersect with theirs. With music pulsing on every page, A Visit from the Goon Squad is a startling, exhilarating novel of self-destruction and redemption.
– "Wanting to reignite my love for reading and tick off some of the books on my neverending wishlist, "A Visit From The Goon Squad" was the perfect reentry. A powerful and clever way of depicting humanity through the six degrees of separation theory. Left me absolutely ravenous for more!"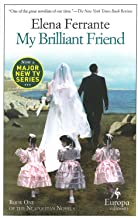 11. My Brilliant Friend Paperback
by Elena Ferrante
A modern masterpiece from one of Italy's most acclaimed authors, My Brilliant Friend is a rich, intense, and generous-hearted story about two friends, Elena and Lila. Ferrante's inimitable style lends itself perfectly to a meticulous portrait of these two women that is also the story of a nation and a touching meditation on the nature of friendship.
– "The prose, the flow, the characters, the plot, every single facet of the book is perfectly executed. My newfound favourite author for sure!"
12. 1984 Nineteen Eighty-Four Paperback
by George Orwell
Published in the summer of 1949, George Orwell's nineteen Eighty-Four is one of the most definitive texts of modern literature. Set in Oceania, one of the three inter-continental superstate that divided the world among themselves after a global war, Orwell's masterful critique of the political structures of the time, works itself out through the story of Winston Smith, a man caught in the webs of a dystopian future, and his clandestine love affair with Julia, a young woman he meets during the course of his work for the government.
– "The story is very scary. This book shows the truth of totalitarianism regime, result of blind following of a leader/party, total belief in government, no check and balance, and a world without democracy. Read at least once in lifetime."
If you are happy in this list of novels specially chosen for female readers, leave your valuable comment and share your views about this page on social media platforms.
Other books you might be interesting:
Best fiction books of all time